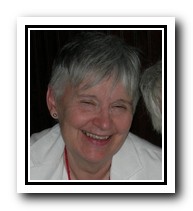 Emily M. Kline
Hunter-Wolff Gallery is proud to present the original works of art by Emily M. Kline, a Colorado artist working in pastel, oil, and various drawing media. Her specialty is Colorado landscapes with a special emphasis on miniatures.
Since the late 1990s she has been featured in annual miniature shows in Colorado Springs and has won prestigious awards including first place for graphite drawings in recent years Her paintings and drawings have been exhibited in competitions in Washington, DC; Huntington WV; Shavertown and Chambersburg, PA; and in the 32d Annual International Show of the Miniature Art Society of Florida.
A native of upstate New York, she received her formal art training at Syracuse University and Rochester Institute of Technology. She moved to Colorado and later completed degrees in English and Criminal Justice. Emily worked for the Colorado Springs Police Department for 24 years as a police crime analyst and supervisor until she retired in 1997 to pursue painting full time.
Since returning to fine art, she has received numerous ribbons and awards. Her paintings, both large and small, are in collections all over the United States and some foreign countries. Visitors to Colorado and collectors of miniatures seek out Emily's work and comment that her works serve as a delightful remembrance of their visits to the Rocky Mountain area.
Defining Fine Art Miniatures
The term "miniature" is often used to describe small paintings, but for the artist who works in that genre, the term more accurately defines a painting of less than twenty-five square inches, in which no object appears more than one sixth its actual size. The preferred framing for miniatures is a scaled-down version of the frame that would be used on a larger work in the same medium.
Emily's miniatures may be in oil or pencil but most often in pastel. Pastels are dry pigment on a textured support. Even under normal circumstances, pastel dust may fall from the support. Therefore pastels are usually framed with a spacer between the mat and the artwork. This allows the occasional fleck of dust to fall harmlessly inside the mat. In the event that dust escapes to the mat, due to accident or careless handling, Emily uses turnbuttons on the frames so that the mat may be easily removed and cleaned or replaced.
Emily's work can be found and purchased at Hunter-Wolff Gallery, 2510 W. Colorado Ave., Colorado Springs, Colorado 80904, or by calling 719-520-9494.