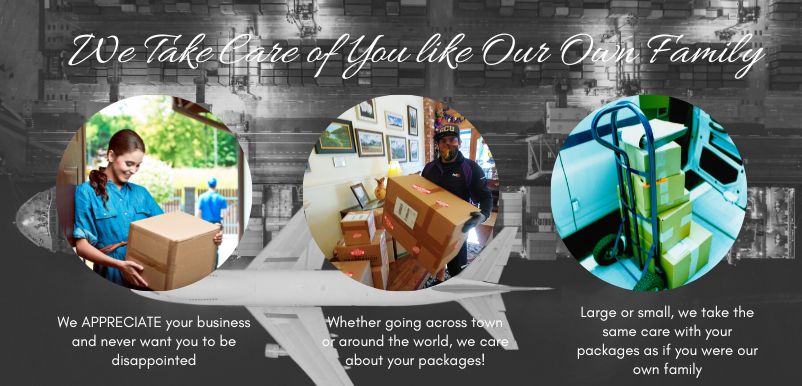 SHIPPING AND HANDLING
All purchases are carefully packaged and frequently double-boxed for delivery by UPS, Federal Express Ground, Air Freight or other appropriate delivery services nationwide. Call 719-520-9494 for estimated shipping and handling charges.
PLEASE NOTE:
Our shipping partners are experiencing delays due to high volumes and labor challenges. We've done our best in factoring this in when estimating your delivery dates and are working hard to ensure you get your order on time.
Due to the COVID-19 crisis, please understand how Hunter-Wolff Gallery is providing delivery services locally and long-distance to keep you safe and protected.
SALES TAX RATE
All purchases made at Hunter-Wolff Gallery in Colorado Springs are taxed at a 8.2% sales tax rate and subject to a 10 cent fee for take-out bags. Effective July 1, 2022, Colorado imposed an additional fixed retail delivery tax of 27 cents on all deliveries by motor vehicle to an address in Colorado subject to state sales tax. Out of state deliveries to a residence or business location are non-taxable purchases.
RETURNS
All purchases are final and non-refundable. If your shipment does not meet your expectations, you may return the undamaged item(s) within 6 business days from your original purchase date for a store credit or exchange of equal value by the same artist. Returns postmarked seven days after receipt will not be available for exchange.
Items purchased on sale are final sales, and cannot be exchanged for given a credit. Items damaged are not returnable for exchange or credit.
LOST OR MISSING PACKAGE?
Our policy is based on our shippers' policies for reporting a lost package. You must file your claim for lost or missing packages no later than 30 days so that we can process a claim through our shipper who is ultimately responsible for handling shipping on our behalf. Our primary carriers require all packages to be filed within 60 calendar days from the shipment date for U.S. packages and 21 calendar days from the shipment date for international packages. This timeline is based on the shipper's policy and allows sufficient time to investigate a loss.